DEVELOP with LIVE | WORK | PLAY | SUSTAIN
Who is  Live | Work | Play | Sustain?
In 1997, founder James Lazok began to recognize significant limitations in the direction humankind was heading. He envisioned a conscientious change regarding our business models, society, communities, the environment and humankind. Develop with L|W|P|S was created to offer a solution and bring this master plan to foundations, corporations, businesses and philanthropists that would enable this to happen.
What does Live | Work | Play | Sustain do ?
Develop with L|W|P|S offers sustainable new development / redevelopment services which include the following:
Initial conceptual vision designs
Sustainable land use planning
Unique design architecture
Thoughtful engineering oversight
Systems integration and feasibility applications
Owners rep / strategic project oversight
Project management 
Development of underground utilities
Roads and drainage
Commercial and residential construction (all phases)
In addition, Develop with L|W|P|S focuses on P3 mergers, working with city managers, municipalities, business and investors applying the Develop with L|W|P|S standards in regards to redevelopment projects, community design and economic stimulation.
Below we have listed all of the Develop with L|W|P|S services, or if you prefer direct contact, please email James at info@lazokindustries.com
Develop with Live | Work | Play | Sustain works directly with Live | Work | Play | Sustain | Care consulting division for philanthropists, foundations, corporations and investors.
EVALUATING FAILING CITIES, COMMUNITIES AND PROJECTS
ADDRESSING CONCERNS SUCH AS PENSION FUND DEBT, POVERTY STRICKEN AREAS, LACK OF MANUFACTURING, JOB CREATION AND POOR MASTER CITY PLANNING.
INITIAL CONSTRUCTION STARTUP
PROJECT DESIGN / ARCHITECTURE / ENGINEERING / PREPARATIONS / REPRESENTATION
DEV / REDEVELOPMENT / CONSTRUCTION SERVICES
PRIVATE - PUBLIC SECTOR DEVELOPMENT / REDEVELOPMENT
KA-GENERAL / B-GENERAL BUILDING
CONSTRUCTION TEAM
Our goal is to generate creative ideas, design strong action plans, have accountability holding through reports and actions and at the same time give constant feedback and structure that keeps people and agencies focused and on track.

Simply put our main initiative is to help solve the evolving energy, environmental and economic needs as we realize these are the countries most critical challenges.
JAMES LAZOK
CEO
Over 45 years of experience in Arizona and neighboring stages in all phases of Project pre-start consulting, Project Feasibility studies / Due Diligence, Owners Rep, Real Estate Procurement Specialist / Value Evaluations, Land development and construction projects.
JASON HALE
DESIGN AND ENGINEERING
Skillset to maximize the potential in terms of effective design, energy efficiency, and green build features into your residential, commercial, or land development project as well as all phases structural engineering.
ARNOLD COX
A-General Underground
Services offered include environmentally sensitive infrastructure and performance-based specification strategies to deliver hands on application and technologies needed to achieve fully integrated construction.
STEVE REYNOLDS
PROJECT MANAGER
Brings seventeen years construction experience with Lazok Industries. Specializing in project management, quality control, subcontractor oversight, scheduling, general construction and journeyman field work.
ABOUT
Welcome to DEVELOPWITHLWPS.COM (Established in 1997)
a division of Lazok Industries and Green to Gold LLC
James Lazok… Founder, Creator and CEO of Develop with Live | Work | Play | Sustain. 35+ years private and public sector development / redevelopment and construction experience.
James Lazok Consulting and Owners Rep Services:
Project Pre-start Consulting - Project Feasibility Studies / Due Diligence
Owners Rep - Real Estate Procurement Specialist / Value Evaluations
Owners Rep - Complete Project Over-site Managing - architects, planners, engineers, planning and zoning, county and city agencies, A General Contractors, B General Contractors, subs, field operations, project managers
P3 Merger Partnership Consultant - Strategist and Contract Development / Over-site
James Lazok Personal Skillsets:
Abstract, Sustainable Architectural Designer
Sustainable Land Use Analysis / Land Planning
Planning and Zoning Bridge Agent specialist
Construction Defects Failure Analysis / Investigator
Project Dispute Resolutions Representative
Project Management / Quality Control
His experience allows him to prioritize private and public sector projects as well as stakeholder's best interests to ensure they will continue to be properly represented until a project is successfully completed. He works to assure satisfaction all the while concentrating on personal high practices and standards. This is achieved by providing business oversight consulting and brainstorming to solve complex financial, environmental or energy based problems. He works with City and County municipalities, government agencies, private developers, investors and private entities.
Special Attention Given To:
Create new start-up, turn-around, and expansion strategies
Execute vision, mission, and operational guidelines
Oversee performance roles, accountability, and compensation
Problem solving agency growth and economic issues
Evaluation of management, structure and operational systems
Recommendations, solutions and application sequencing
Leveraging technology to enhance sustainability and performance
It is our mission at Develop with Live | Work | Play | Sustain to represent and assist our clients in the most positive and professional manner as we endeavor to obtain the entitlements and approvals necessary for a successful project. We understand that the development plan we prepare is only as successful as its' ability to be implemented. Whether through development agreements, design guidelines, zoning, concept plans, or other governmental submittals, we are there to help our clients meet their development objectives. Understanding the political landscape associated with developing a piece of property is critical to the ultimate success of the project. For this reason, we make every effort to understand the local jurisdiction's codes and ordinances and establish strong relationships with local planning and government officials.
In addition, we seek to understand the views and opinions of surrounding community in order to prepare for potential concerns, questions and conflicts which may hinder the success of the project. We believe that good communication and honest representation greatly facilitates the process of achieving the approvals necessary to implement a development plan. To learn more specifics about the services Develop with Live | Work | Play | Sustain can provide or ask any questions about your project, please feel free to
contact us.
Thanks for visiting DEVELOPWITHLWPS.COM. We look forward to working with you.
Company Info
  Live Work Play Sustain
PO Box 4282
Prescott, AZ 86302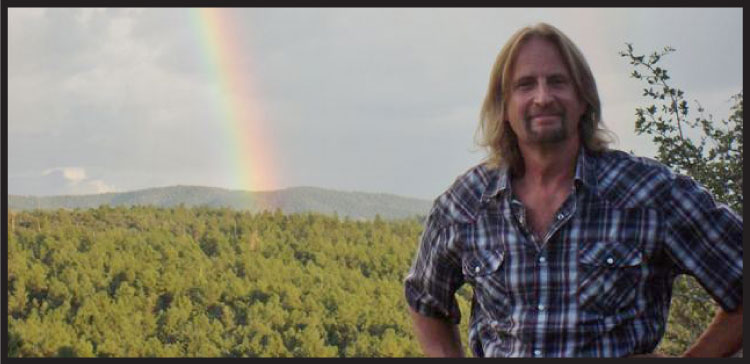 CONTACT
We at Develop with Live | Work | Play | Sustain look forward to your questions and project ideas.
Our goal is to offer solutions for even the most complex problems.
Thank you for reaching out. We will respond ASAP.
email:
info@lazokindustries.com
phone: 928-273-0434